Alisher Nurullaev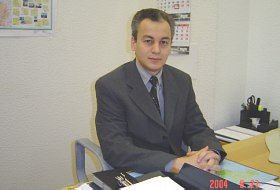 Alisher Nurullaev
2002 — 2006 Trade Counselor, Embassy of Uzbekistan in Latvia
Born: 1974. Tashkent, Uzbekistan
It is married, two children.
Has finished the Tashkent economic university on a specialty marketing in foreign trade activities.
After the termination of HIGH SCHOOL, during with 1996-2002 worked in the Ministry on external economic relations of Republic Uzbekistan.
Hobbies — travel, the Internet, various kinds of sports.
» Alisher Nurullaev » Views: 17187 Diplomatic Club